Would you like an extra $116,000 for your property?
Posted by Roberto Balcker on Tuesday, October 8, 2019 at 2:33 PM
By Roberto Balcker / October 8, 2019
Comment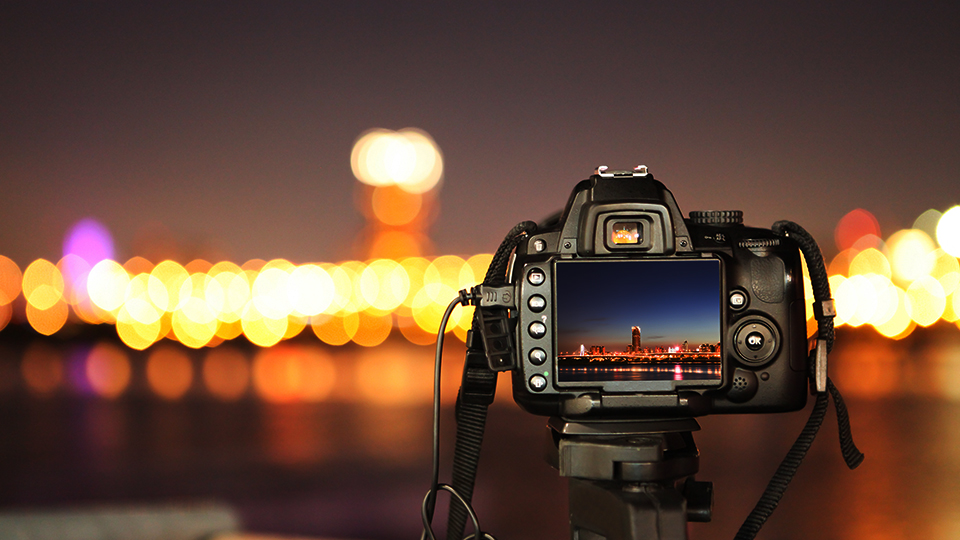 According to the National Association of Realtors (NAR), 93% of home buyers in 2019 searched for properties online, typically using a mobile device. Property photos are the first thing buyers will look for in their digital search, yet I routinely still come across listings that have poorly taken or even non-existent photos. Here are some statistics that may surprise you:
According to The Wall Street Journal, at the closing table, listings with professional photos gain anywhere between $934 and $116,076, as measured by the difference between asking and final price over listings using photos from point-and-click cameras.
Given that photos are the first thing potential home buyers are going to judge your house on, the price of hiring a professional photographer is more than offset by the extra money at the sale. Photography only costs a few hundred dollars and it can mean tens of thousands of extra dollars in the seller's pocket.
So what makes professional pictures so much better?
6 ways that professional pictures are better:
1) Light control
Have you ever noticed that when you take a picture indoors, the inside looks dark and the outside looks blown out? The reason is that the camera is not as adaptive as our eyes. It has one specific light exposure. Open the exposure to brighten the room and the outside gets blown out. Close it and you can see outside, but the inside will look very dark. Professional photographers take several pictures with different apertures and later use software to combine all of them. This makes both the outside and the inside look crisp, bright and clean.
2) Room Size
With regular photos, the lenses aren't wide enough to capture the entire room, making the room appear smaller because you are only capturing a small part of the room. Professionals use a wide angle lens allowing them to capture more of the room, making it look a lot larger. The result is rooms that look spacious and inviting. Some amateurs try wide angle lens, but without software, the pictures look distorted making it look even worse.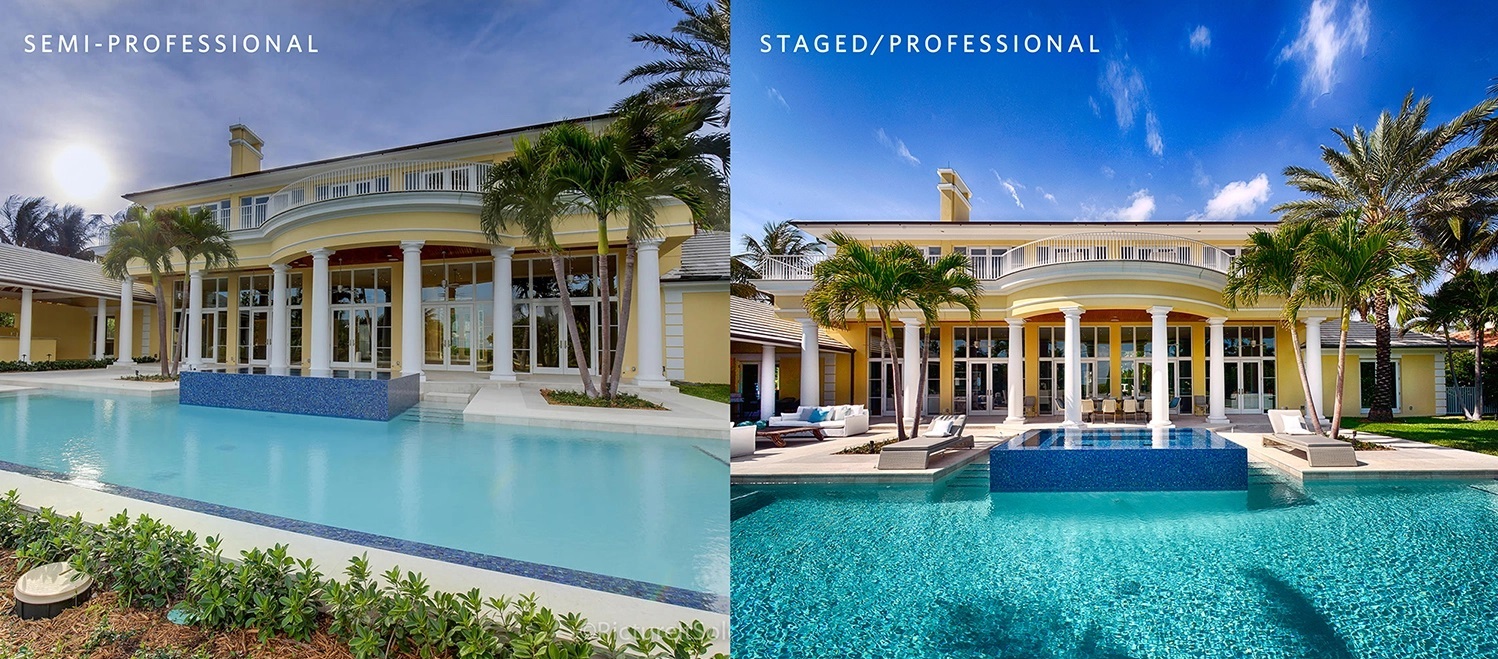 3) Shadows
Without proper lighting equipment, the room will have unwanted shadows or weird light spots. Professionals use separate lighting equipment when necessary to ensure the light is balanced.
4) Beauty
There are several rules in photography that must be followed for the pictures to have the greatest aesthetic appeal. Professionals are trained to see these proportions and understand how different elements have to be distributed. Art direction is essential to position your property as better than the competition.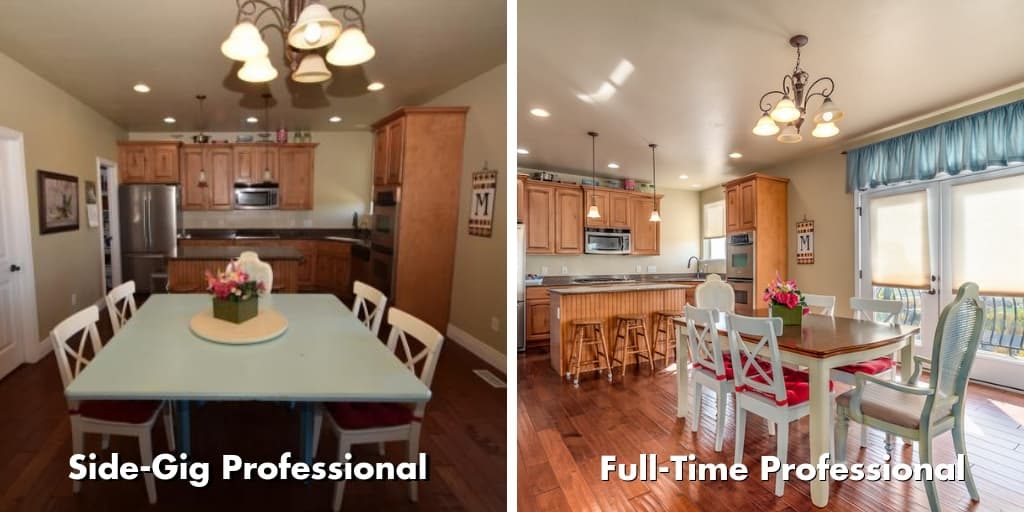 5) Standing out
Professional editing software allows you to enhance the colors in a picture. The reds are redder, blues are bluer and greens are greener. This really makes the pictures stand out dramatically next to regular photos increasing even more the likelihood a buyer will click on it.
6) Staging
People don't have much of an imagination. When a room is empty, they can't really see what could be done. However, furnishing a place can get very expensive. One way around that is digital furnishing. The furniture is inserted digitally. This allows buyers to see what it can look like.
Professional pictures are one of many different components to getting your home sold faster and for more money. But, they are by far one of the most important and least expensive things you can do. As the saying goes, "a picture is worth a thousand words." In this case, it's worth thousands of dollars in your pocket!