Considering selling your home on your own?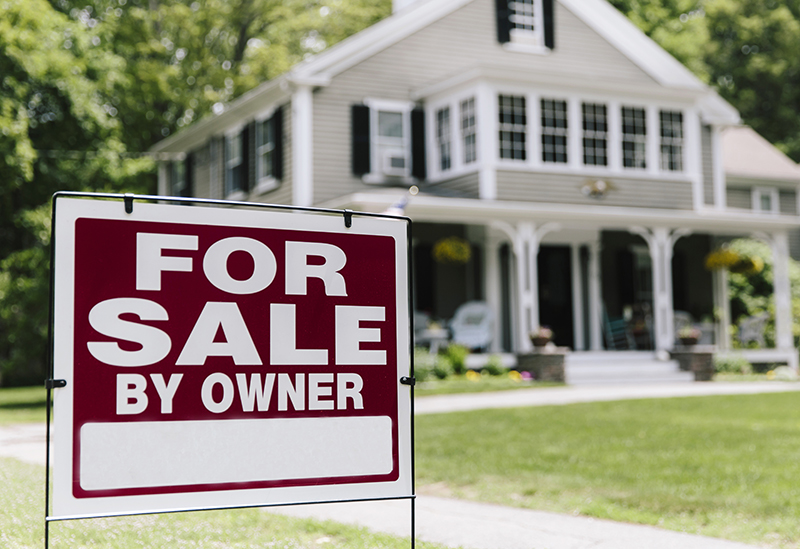 Maybe you want to save the commission.
Maybe you don't trust agents.
Maybe you are just the do it yourself kind of person.
I would like to share with you some things you may not have considered.
Did you know that?
How Can Paying An Agent Possibly Net you More Money?
To sell your home for the highest price, you need a buyer that is not bargain hunting.
What kind of buyer would forgo the services of an experienced agent when it costs them nothing?
When a buyer comes to make you an offer without an agent, their offer will take into account that the seller is not paying a commission, plus an additional discount for that buyer to go through the process unassisted.
The Law of supply and demand dictates that the way to raise the price of something is to increase demand. The higher the demand, the higher the price. Since 95% of buyers go through agents, by working with an agent you will increase demand by 20 times.
The difficulty in separating the lookers from the buyers. Of all the buyers that come not all are ready, willing or able to buy. According to the NAR, 70% of buyers in open houses cannot buy, 15% prefer to rent, 11% are looking at houses they cannot afford, 4% are ready willing and able.
Low Ballers - When you For Sale By Owner you attract investors and low-ballers who see you as inexperienced. They see that as an opportunity. What may seem like a lot to you may be a steal to them. An experienced agent will understand this and negotiate the most money possible for you.
Time - The longer it takes to sell your home the lower it will sell for. This happens for 3 reasons. The first is stigmatization. Buyers interested in your home will wonder what is wrong with it after it have been for sale for a long time. The second reason is potential catastrophes. If there is a pandemic, a war, a bubble collapse or any other scare, the market may react and it may take a decade to sell for today's prices again. The third reason is potential interest rate rises. Every point in increased interest rates changes the expense to a potential buyer dramatically. This makes your home affordable to a lot fewer buyers with a very small move up in interest rates.
Marketing services. More marketing services equals more exposure which equals more potential buyers looking at your home. MLS, professionally recognized signs, international online exposure, relocation, professional licenses and training, professional photography. This combined cost a lot of money
3rd party negotiations save time and money. If a family member of a very good negotiator were to be kidnapped, that would be the last person to negotiate even if they are good because they are too emotionally invested. Also, even though skills of negotiations are transferable, that agent that has negotiated hundreds of properties will have developed real estate specific negotiation skills.
Commissions - even though agents charge from 5% to 7% of the sales price of the home, a skilled agent should be able to negotiate the price up by more than they charge netting the seller more money. From observing statistics some agents are able to sell for up to 15% more than less capable agents.
The work and time required - When you decide to FSBO be prepared to sacrifice a lot of time. From staging the property and taking perfect pictures to getting the description and marketing right. You'll also spend time showing the property, entertaining lookie-loo's and door-kickers, and talking with agents who won't take you seriously.
Costs - When you sell by owner you may think you're saving money but in reality, you're often spending a lot of money upfront with no guarantee of any return. Listing agents spend a calculated amount of money upfront to make sure a listing sells and ultimately pays both you and them both fairly.
No Money Up Front - Listing agents do not charge anything upfront to sell your home. If they spend thousands and can't sell it for the price you want, they are out those thousands, not you! This is perhaps one of the greatest things about using an agent. There is an extremely low risk and no cost to doing so!
Liability -When you sell your home without an agent, any mistakes you make can cost you greatly. Agents have something called E&O (Errors & Omissions) Insurance. This protects you when mistakes are made in contracts. When you sell on your own, others can make sure to exploit every little mistake you make.
Pricing Incorrectly - Pricing your home incorrectly when you list it can be the worst mistake, and can greatly affect days on market and final sales price. Pricing too high will mean fewer people see it, resulting in fewer offers. Price it too low and you're conveying that something is wrong with the property or that you are desperate to sell. More days on market will also signal to buyers that something is wrong and can ultimately mean less money upon final sale. Let us help you price your home ---> https://www.primeden.com/sellers/free-market-analysis/
Perception - The perception of FSBO sellers is that they are not serious about selling their properties and are often just testing the market or seeing if they can get some far fetched price or perfect buyer that isn't realistic. They are often not taken seriously in the real estate community because they don't see the value in representation by an agent or broker. So rarely to agents want to bring buyers to FSBOs
Listing with the best real estate agent, the best realtor, in the area, the one who actually has the best track record for selling homes like yours in your area for the most money, is the surest way to get more money in your pocket, even after paying commissions.