The Best Realtors Use Marketing That Makes A Difference.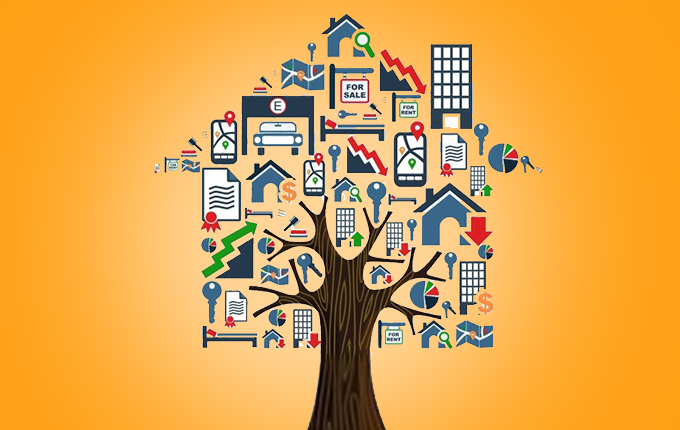 Professional photography has been proven to sell homes for a lot more money.
Most real estate searches start online. . A good local real estate agent knows that.
Pictures make a BIG difference


They can get the property 61% more online views, 139% more clicks and Sell 32 percent faster.
A Wall Street Journal research showed that gain anywhere between $934 and $116,076.

Video is extremely powerful in marketing. You are able to show what you want in the exact angle, lighting and style you want. It is possible to convey more and also edit out what you are not interested in showing.

Matterport 3D.This technology allows for interested buyers to walk through the property digitally. They can do it on their computer, mobile or if they have 3D goggles they can actually visit it in the digital world. Considering the constraints created by the Corona Covid Virus, many times buyers are very cautious about going to visit a home. Giving them a chance to visit it virtually can be a powerful way to promote properties today.



Virtual showings - Another way to show to buyers that are abroad or unable to see it in person for any reason is for the agent to walk through the home with their camera while sharing that walkthrough with the buyers through technologies like Zoom, Google Hangout, Skype, Facetime and Whatsapp...


Newspaper Ads. do not add much to marketing in today's digital world. Most of the time, agents use this simply as a tool to leverage uninformed sellers to list with them.


Online Marketing is a way to get additional potential buyers looking at your property. However, again this is mostly beneficial to the agent as a lead generation tool.


The Multiple Listing Service (MLS) is the most powerful tool in an agent's arsenal. Considering more than 92% of residential sales happen through the MLS, that is where buyers go to see homes. They do so directly through an agent or through syndication portals like Zillow, Trulia, Realtor.com, etc...


Agents like using brochures at the home or in front of the home. This can be helpful. The agent along with the seller should come up with a list of unique features the home has that a potential buyer might be interested in as well as documentation supporting the home price. That will give the buyer the needed reasoning to come in a full price if they are interested in the home.


Call Capture systems get incoming calls and register them. It is important to call back and follow up with every single potential lead that calls because you never know if that will be the buyer who is willing to pay the highest price.


Marketing abroad in other countries is especially important in the South Florida market. Sometimes a particular international market becomes a large portion of the buyers in an area because of currency and economic fluctuations. By having a presence in that particular country, you are able to capture additional buyers.


Farming is the term used for developing contacts in a particular community. There are many ways to communicate with that target community. Direct Mail can still be an effective tool to reach some potential buyers. Typically it is sent to sellers in the area who are the most likely to know of other people interested in that area. Circle Prospecting/PhoneDoor Knocking


Market knowledge - Experienced agents know what a home will sell for and the direction of the market. This helps not only price it properly but also to raise or lower the price when necessary


Legal knowledge. Even though your agent is not an attorney and cannot give you legal advice, them being familiar with potential legal pitfalls and liabilities is something that comes through the experience of having lived through many contracts negotiations and fallout.


Specific market knowledge. If you live in Brickell, South Beach, Key Biscayne or Coral Gable or any neighborhood, there are some very specific characteristics to that area that attract or repel buyers. There are also some issues with the city that an agent with experience in that area can navigate and deal with better.
One example is that certain areas have many homes that are older and were remodeled out of code prior to the current owner owning it. Now certain cities are requiring to inspect properties before the new owner takes posession to ensure the code is up to date. There are many strategies to deal with this situation, but an inexperienced agent can bring a ton of liability to the owner. Imagine after the property being under contract, the city imposes a $40,000 fine on unpermitted work? where the owner is either forced to tear down part of the property bringing the value even further down. At that point there is no way out of the contract and the owner can lose A LOT OF MONEY.


The South Florida Area is a unique and diverse area. Each community has its own character. Each neighborhood appeals to a different buyer. To obtain the highest possible sales price for your home, the marketing must reach the right buyers with the right message. We have the network and experience to do this.


Getting the home ready to sell. There are many things that a seller can invest money on prior to putting a home on the market that are worth the investment. There are also many things that are basically a waste of money. Should you paint? Remodel the kitchen? Move all the junk into Storage? Redo the Driveway? replace the roof? etc... An experienced agent, with good marketing skills, sales in that area, can be a very valuable resource to help you maximize your sales price without losing money. Would it be worth spending $80k remodeling for 10 months to sell the home for $100K more? It will depend on your situation. But very frequently sellers will remodel without consulting with the best agent and will burn money without knowing it. Spending thousands of dollars without affecting the sales price of the home very much.


Showing the home. The first goal of an agent's marketing is to get buyers into your home. Any obstacle to showing may get in the way of finding the buyer that is willing to pay more than anyone else. In some instances showing might be hampered, either because of the seller's situation or because there are tenants. In that case, the agent has to have solutions like 3D Matterport, video and systems.


After under contract a lot of the work starts. Once you are able to negotiate an attractive contract, then there has to be orchestration for that contract to be executed. Some of the moving parts include appraisals, inspections, lenders, escrow agents, title companies, buyers and seller's attorneys, etc... Very frequently one of these moving parts does not communicate with others and deadlines are blown or objectives are not met causing the contract to fall through or the seller losing a lot of money. It is one of the agent's job to orchstrate all the moving parts to make sure the closing happens as negotiated in the contract.